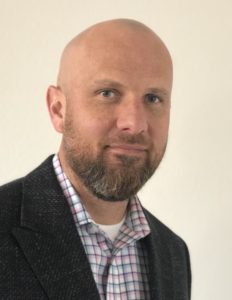 Kevin Matthews
Kevin became a member of Matthews Advisors, LLC in the fall of 2010. Prior to joining the firm, he worked as a retail specialist for T. Rowe Price where became the excessive trading liaison and won associate of the quarter in his first year. He has also spent time as the financial manager of a non-profit, and a budget director for a software company.
At Matthews Advisors, LLC, Kevin's primary responsibilities include retirement planning, investment allocations, client relationships, and firm expansion. He is also the firms Chief Compliance Officer. He received a bachelors degree in accounting from the University of Colorado in 1998 while working for Michael Matthews & Associates PC, a Colorado public accounting firm. He also holds a Series 65 license.
Kevin enjoys spending time with his wife and four boys, as well as assisting in different outreach projects and ministries in the Colorado Springs area.
Mike opened his CPA firm, Michael Matthews & Associates PC, in 1976, serving clients in and around Colorado Springs. In response to his existing tax clients requests that he expand to provide wealth management services, Mike opened the doors to Matthews Advisors, LLC in 2001. Today he focuses primarily on investment choices and overall management of the firm. His top priority is serving the best interests of every client to the best of his ability.
Mike holds a bachelor's degree in accounting from the University of Colorado. He has been a Certified Public Accountant (CPA) since 1973 and holds a Series 65 license. He is a member of both the American Institute of Certified Public Accountants and the Colorado Society of CPAs. His book Money Clips: Little Book of Big Money Ideas is available on Amazon.com.
Mike and his wife Carlene have been happily married for over 40 years. They have two children and six grandchildren (all boys!). Mike's interests include his church, hiking, running, the Colorado mountains, and keeping tabs on the Denver Broncos.